Jamaica Package Holidays 2022/2023

Incredible beaches and a feel-good vibe are just a couple of things you can look forward to on a holiday to Jamaica.
Jamaica is the best place for an adventure. Visit one of the country's most beautiful sights, the Dunn's River Falls where you can watch the river flow over the falls. Plus, it's close to the sea where you can enjoy a day swimming in the Caribbean Sea.
This sun-kissed island has all the Caribbean favourites covered. White sands dotted with ramshackle beach bars? Right this way...
Jamaica Holidays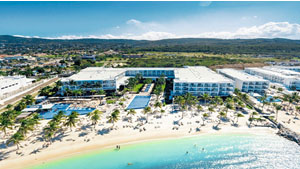 Montego Bay, Jamaica - 5T
This adults-only hotel leads its debut with a prime beach position and four à la carte restaurants. Soft white sand comes to your doorstep at this beachfront hotel. There's a relaxed vibe to the place, though it's just 10 minutes' drive from Montego Bay and its line-up of shops, restaurants and nightlife.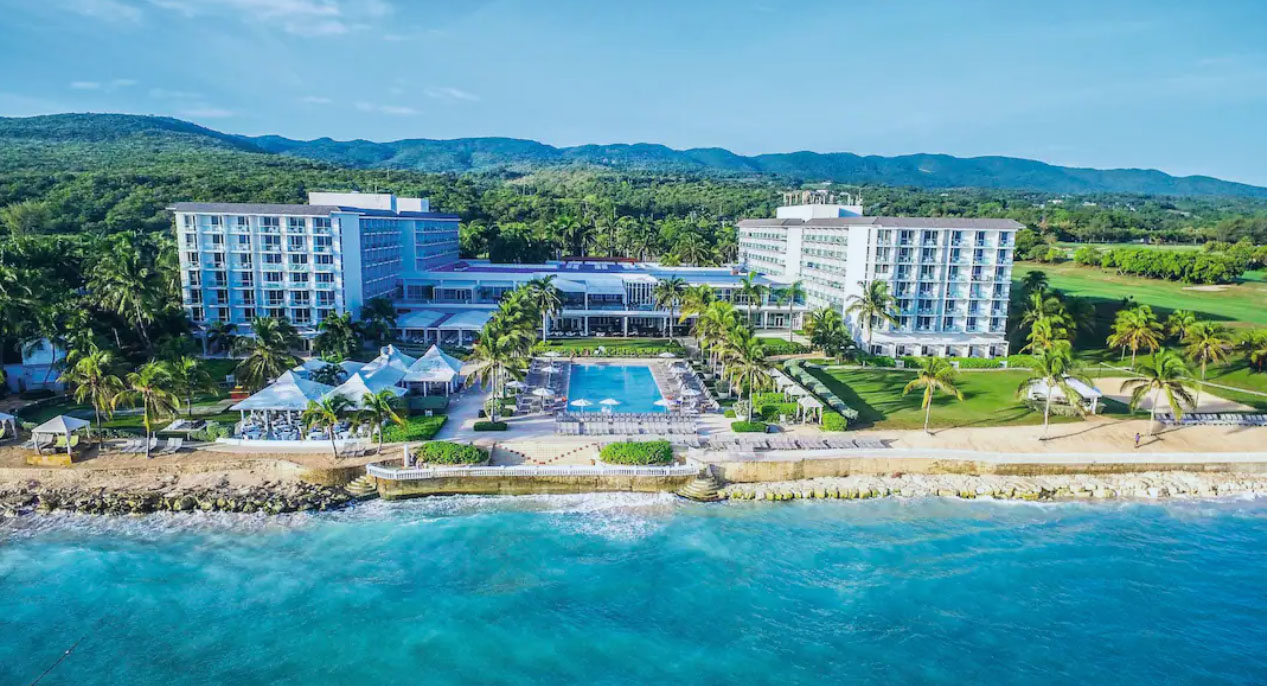 Hilton Rose Hall Resort and Spa
Montego Bay, Jamaica - 4T+
A waterpark, a private beach, a golf course and five restaurants – the Hilton Rose Hall Resort & Spa has all bases covered.
Design-wise, this place is built on a former 18th-century sugar plantation. That means there are heaps of well-preened gardens and tropical flowers dotted around the grounds, all the way down to the private beach.
Where is it?
Surrounded by the Caribbean Sea, Jamaica is the fourth-largest island country in the Caribbean. It has a lush topography of mountains, rainforests and reef-lined beaches. Many of its all-inclusive resorts are clustered in Montego Bay, with its British-colonial architecture, and Negril, known for its diving and snorkeling sites. Due to its tropical climate, the weather is hot all year-round, making it the perfect getaway.

Why is it unique?
What really makes Jamaica the slice of paradise it is, is the gorgeous, rich culture of those who live here. Jamaica is a melting pot of African, Asian, European and Middle Eastern cultures. You'll experience this diversity in its strong crafts tradition, performing arts and distinctive dining options, like ackee and saltfish with roast breadfruit.
And of course if there's one thing Jamaica well known for, it's music. Wherever you go, be sure to be accompanied by those relaxing, easy-going Bob Marley reggae beats.

Why should I go?
Along with lots of sunshine and plenty of Vitamin D, Jamaica offers long beaches, protected coves, rugged mountains, waterfalls, caves and chances to play in the surf. For those animal lovers, you can ride horses and swim with dolphins.
Jamaica Holidays Online