Spa Resorts 2022/2023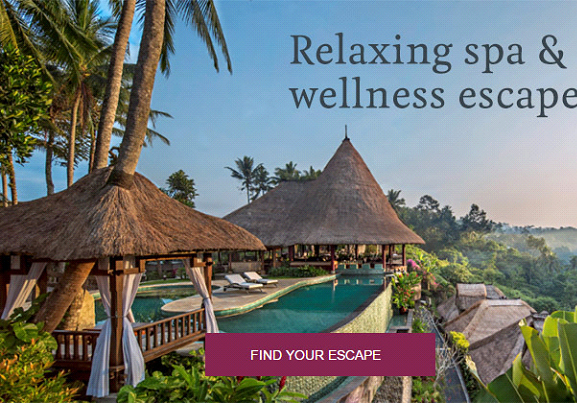 Time for a digital detox?
Peel your eyes away from your phone for a second and imagine you're in Italy, breathing in the fresh Alpine air after an energising yoga class, or in Thailand, soaking in the vitality pool at an award-winning hydrotherapy spa. We've handpicked the very best hotels for pampering, yoga, meditation and detox, so talk to us today and let us plan your ultimate wellness-boosting escape.
Top hotels for pampering
Safari camp spas don't get much better than this. After a day on safari, experience the spa's star pool, where pretty in-water lights echo the star-lit sky.
This outstanding wellness retreat has themed masterclasses such as 'Octoba Yoga' and a 50-minute daily spa treatment included in your stay.
This resort sits on a private beach and has one of the world's finest spas. Enjoy experiences such as a bucket drench shower, vitality pool and rain walk.
Top hotels for yoga and meditation
Get away from it all at this boutique adults-only resort and immerse yourself in the fantastic wellbeing programme. Try yoga, stargazing and enjoy a free 50-minute daily spa treatment.
Kick-start the day with early-morning yoga, before a fresh gourmet breakfast overlooking the Arabian Sea. Its Ayurveda massages can help with pain-relief and easing fatigue.
Top hotels for weight loss and detox
Increase your energy and improve your health with this family-run resort's weight loss and detox programme. The resort's intimate size means you can enjoy a really personalised experience.
For expert health consultations and treatments, from acupuncture to an underwater massage, choose this world-renowned spa retreat's Discovery Short Break package.