Maldives Package Holidays 2022/2023

The Maldives is where colour comes to life – it's better than the pictures. Plunge into a warm lagoon and see if you can spot a manta ray or school of yellow butterflyfish swim past your snorkel mask; or sign up for a sandbank picnic on a deserted beach, where the water is fluorescent-blue and the sand is pure white. We can tell you all this because we've been travelling around these paradise islands for over 30 years.
There are luxury island holidays, and then there's the Maldives. Think waterfont bungalows and world-class diving sites.
Sometimes a holiday is all about switching off, catching up on those books you've been longing to read and tucking into great food. The Maldives is the ultimate choice for a luxurious all-inclusive stay – it has some of the most generous packages in the world. As well as world-class dining, some resorts offer fantastic extras like a sunset cruise, free watersports and spa treatments. Here are a few of our favourites...
Maldives Holiday Deals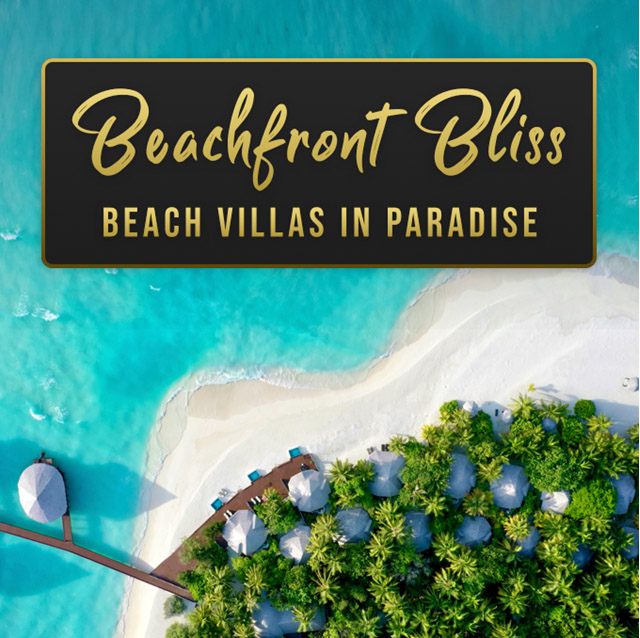 Maldives Holiday Resorts
Maldives Holidays Online
Get ready to wake up to the breath-taking surroundings of a white-sand beach, every single morning, with an outstanding Maldives Beach Villa.
Experience your own private sanctuary set amongst swaying palm trees and steps from the azure Indian Ocean. This idyllic getaway can become your reality soon enough by booking from our collection of amazing Maldives breaks, all with exclusive extras and huge savings.