Kos Package Holidays 2022/2023

Say hello to one of Greece's most beloved holiday destinations. For a small island, Kos packs quite the punch. Unspoilt shores mean every day's a beach day. But there are historic sights, pretty towns and family-run tavernas to enjoy, too.
For a truly delicious mix of Dodecanese experiences you can also consider friendly Kos, where resorts such as Kardamena and Lambi have great nightlife but Kefalos, Tigaki and Aghios Fokas are quieter places for families. Picturesque villages in the mountains and countryside are perfect for chilling out while Zia is said to be the best place to enjoy the sunset.
Kos puts historical sights, standout scenery and a never-ending supply of beaches all at your fingertips.
Kos Holiday Hotels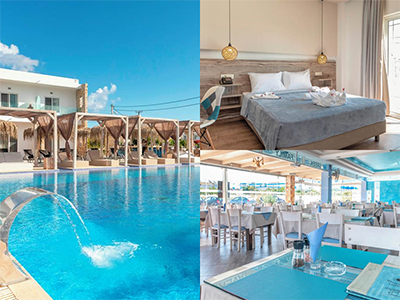 Tingaki, Kos
★★★ | Our Rating
Set in the peaceful resort of Tingaki is the family-run Sunshine Hotel. Boasting a Taverna-style restaurant and on-site bar, this is a fantastic place to enjoy a wonderful holiday on the island of Kos. With a great All Inclusive package and the beach, only a short walk away, you have everything you need on your doorstep. For Summer 2019, the property benefits from a newly extended pool area - great for cooling off during the hot Greek sunshine! This hotel is the perfect place for adults and families with older children to enjoy a relaxing stay.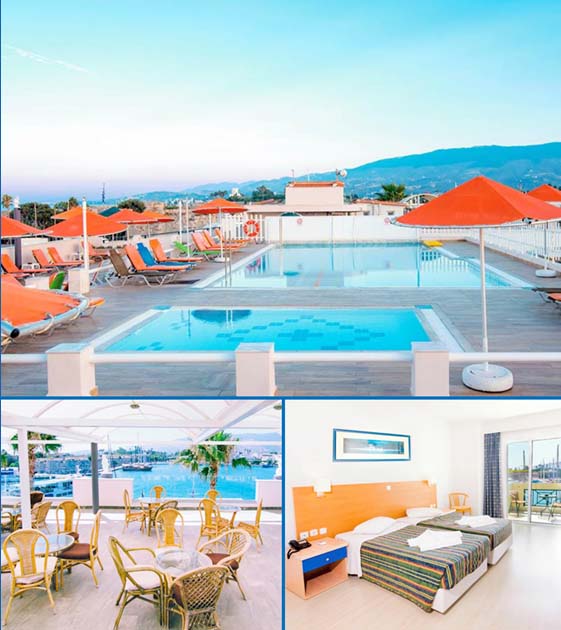 Kos Town, Kos
★★★★ | Our Rating
Those seeking a central base in the heart of popular Kos Town will love the Kosta Palace. Not only are the nearest bars, shops and restaurants in close reach but also the town's picturesque harbour. Enjoy the view from the hotels veranda before heading out to explore the local area, or simply spend some time around the stylish roof top pool. With spacious, comfortable room types and a key location, you can be sure of a great stay.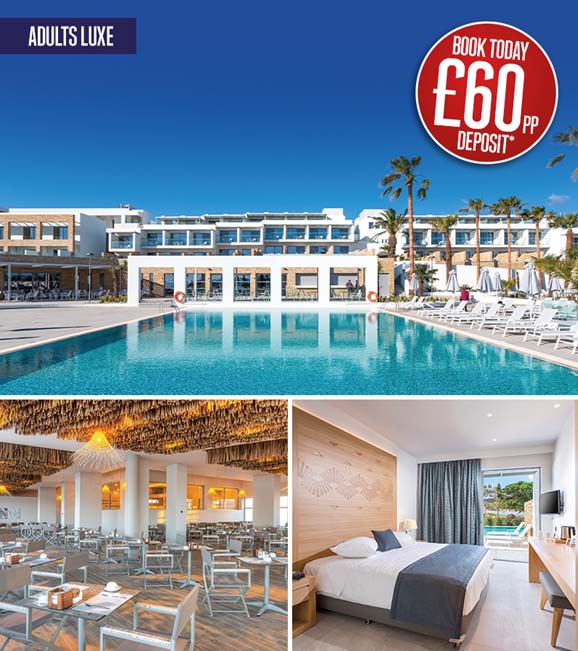 Psalidi, Kos
★★★★ PLUS | Our Rating
A spacious and modern Adults Only hotel, Blue Ocean Lagoon sets a serene and relaxing atmosphere close to the peaceful coastline of Psalidi. You'll love unwinding by the expansive pool, lined with sunbeds and palm trees. Inside, the sleek interiors make a welcome retreat when you fancy a break from the sun.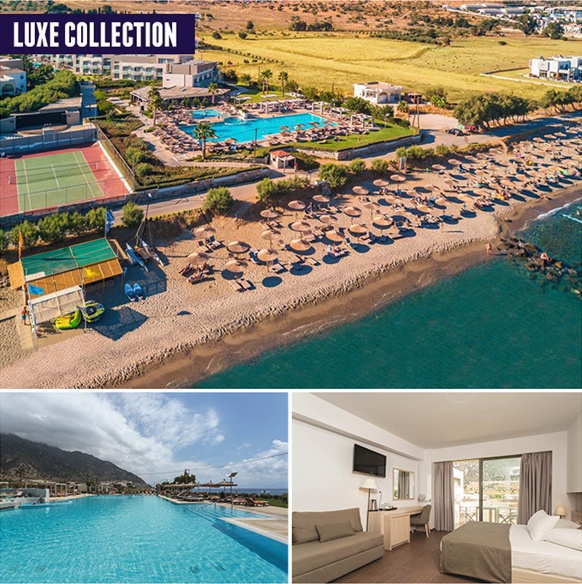 Kardamena, Kos
★★★★★ | Our Rating
Looking for somewhere luxurious to put down your suitcase? Come this way to the outskirts of Kardamena. Staying in this part of Kos gives you access to the nearby beach and gorgeous, far-reaching views.
Kos Holidays Online