TUI Family Life Package Holidays 2022/2023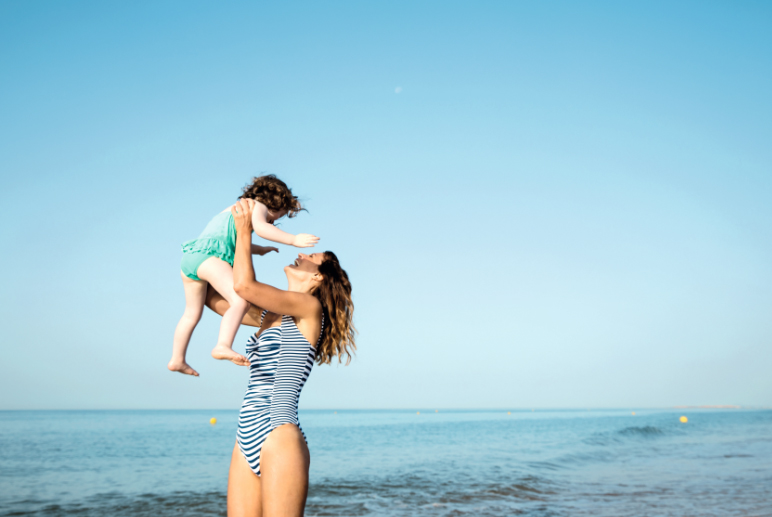 A guide to TUI FAMILY LIFE
With the Easter holidays fast approaching, it's the perfect time to book an escape for the whole family. TUI FAMILY LIFE caters for all members of the family, whether you're on holiday with babies, kids, teens, right the way through to grannies.

A great pool scene is at the heart of every TUI FAMILY LIFE Hotel. Kids' clubs, sports sessions and top-class entertainment mean there's never a dull moment. What's more, every little detail has been thought of, including extras like children's buffets, high-quality family-sized rooms and creches. There's plenty to impress parents, too, like beach-front addresses and speciality restaurants. So, while mum takes a yoga class, little ones can head to the BabyClub, toddlers to the kids' club, pre-teens @611 club, teenagers can just 'Hangout', and grandparents can take a nap on a hammock in beautiful gardens. Later, everyone can come together to create those perfect memories that stay with you forever.
What you can expect from a TUI FAMILY LIFE
Day-to-night entertainment: You can look forward to a 14-day programme of activities, ranging from morning jogs and volleyball games to Les Mills fitness classes. Come evening, things start with games for little ones, followed by a specially crafted show for everyone.

Something for everyone: When it comes to family holidays, we've considered each piece of the puzzle - from kids' clubs and child-friendly food to coffee shops and spacious rooms. With facilities that cater to everyone, you can concentrate on creating precious family moments.

Family-friendly dining: International food made for sharing is the focus. Each property has a Taverna, where you can tuck into authentic delicacies - tapas or meze-style. Plus, the buffet restaurants cater to everyone, with children's menus and allergy-friendly dishes.

Children's Clubs: Our free kids' clubs offer up a couple of hours of activities, six days a week. The clubs are split into age groups - there's Bamse Club for three to five-year-olds and @611 for six to 11 year olds. Teens get their own space too - The Hangout.
Your home away from home
When staying at a TUI FAMILY LIFE hotel you have a choice of rooms to pick from; family suites, apartments, swim-up rooms, you could even upgrade to a room with a private pool.

Family Suite: Our suites come in all shapes and sizes. But they've got a few things in common, like separate or partitioned-off living areas. Comforts like air-con, fridges and blackout curtains come as standard.

Apartments: Go one size up with our one, two or three-bedroom apartments. They give you plenty of space to relax, thanks to separate bedrooms, living areas and kitchenettes. Comforts like air-con, fridges and blackout curtains come as standard.

Swim-up: The whole family can jump straight into the pool with a swim-up room. There's more elbow room, too, as the pool's reserved for guests who've booked this room type. Comforts like air-con, fridges and blackout curtains come as standard.

Private pool: Upgrade to one of these and you won't need to share the pool with anyone else - you'll have your own private number. Comforts like air-con, fridges and blackout curtains come as standard.
Where can you find a TUI FAMILY LIFE hotel?
TUI FAMILY LIFE hotels are mainly found in Europe, however for those that want to venture a little further a TUI FAMILY LIFE hotel can be found in Thailand.
Gran Canaria
Majorca
Menorca
Costa Dorada
Lanzarote
Ibiza
Rhodes
Kos
Samos

Halkidiki
Corfu
Chania area
Bulgaria
Cyprus
Turkey
Italy
Croatia
Thailand
Most commonly asked questions about TUI FAMILY LIFE
HOW CAN I CHOOSE THE RIGHT HOTEL FOR MY FAMILY?
Our TUI FAMILY LIFE hotels cater to all generations and have the same fantastic facilities as standard. Each hotel has unique features, so check out our website, online reviews and the hotel's Facebook page to see what other people have loved about each one. Some of our TUI FAMILY LIFE hotels have their own waterparks, while others bring sea-view rooms and à la carte restaurants to the table - so you can choose which one's the best fit for your family.

DOES TUI FAMILY LIFE CATER TO BABIES?
Each TUI FAMILY LIFE hotel has a BabyClub crèche for 0 to 3 year olds. You can book a two-hour session for a small cost. You can change and feed your little one without running back to the room at the BabyLounges by the pool. Rooms are geared up for families, with blackout blinds, fridges and space for a buggy. And you can pre-book a baby pack - these include changing mats, baby baths, high chairs, sterilizers and sun protection tents.

ARE THERE FOOD OPTIONS FOR CHILDREN WITH ALLERGIES?
Yes! In the TUI FAMILY LIFE restaurants - dishes that are gluten, dairy and nut-free are labelled. Our chefs will happily walk you through the options, too. And if there isn't anything you fancy, they'll cook you something special, so fussy eaters never have to go hungry. Plus, the buffets are geared up for healthy eating, and little ones are encouraged to try new foods with reward lanyards, so they might discover a yummy new favourite.

WHAT ARE THE KIDS' CLUBS LIKE AT TUI FAMILY LIFE?
There are separate kids' clubs for 3 to 5 year olds and 6 to 11 year olds, so activities are geared towards the appropriate age group. They're all free of charge, too. Bamse Club's for the little ones puts on role-playing and treasure hunts. @611, meanwhile, is for older kids, and covers off themed days with interactive sessions. The staff are fully trained and there's always someone in the team with UK-accredited childcare qualifications.
TUI Family Life Deals